TWF Solutions
History of TWF Solutions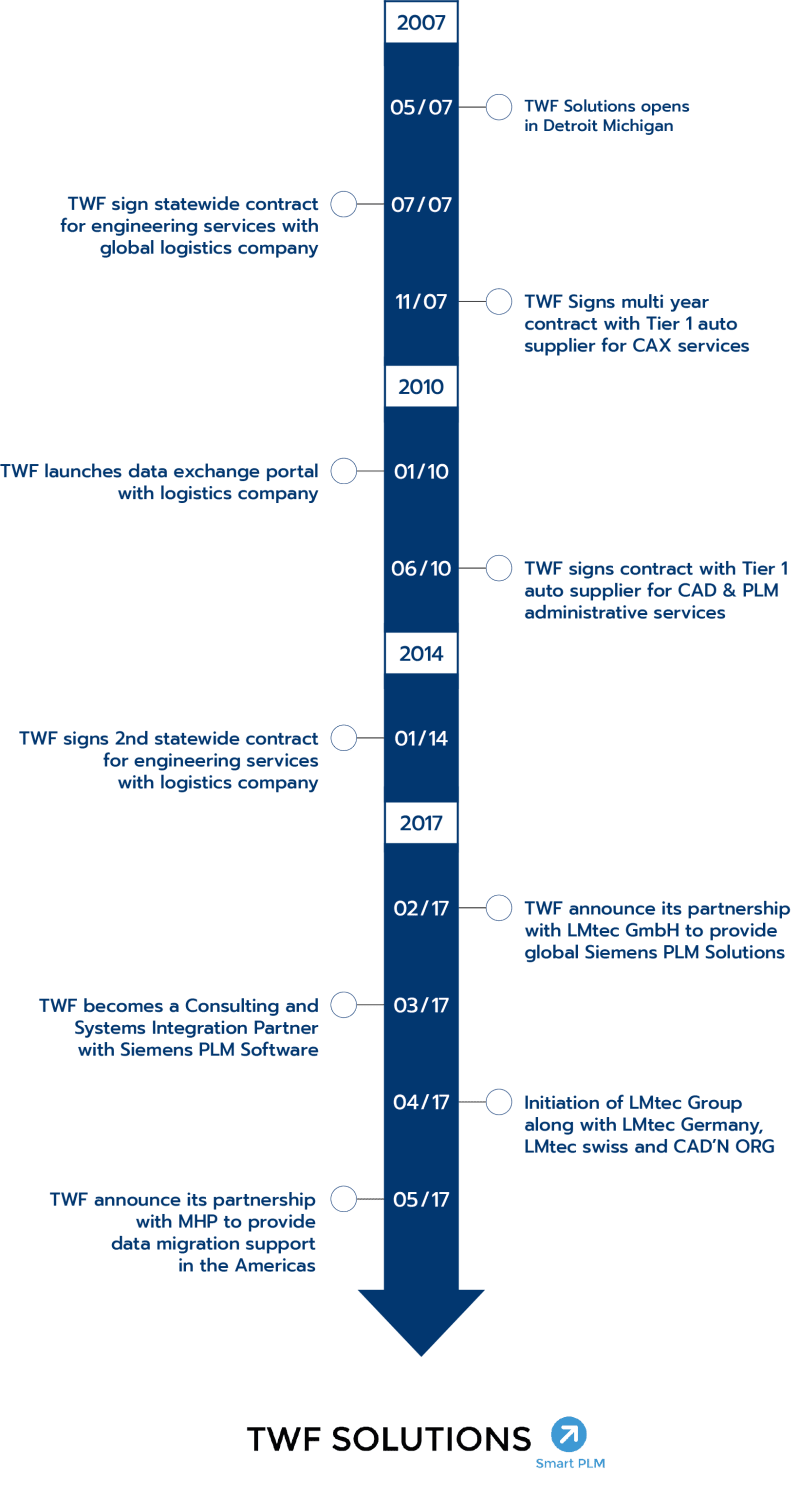 Core competences
Strategic PLM consulting
PLM System implementation services
Functional training and user coaching
PLM system operations and maintenance
Job opportunitites
TWF Solutions is a global team where talents, ideas and culture successfully blend together. Our strength comes from the knowledge and expertise of each of our highly valued resources. Being part of our team provides exciting opportunities to work with the most innovative companies around the world.
PLM Developers
You enjoy working with BMIDE, ITK and other Siemens PLM based mission critical development and deployment tools but want to make a difference in a team environment; Lets Talk
PLM Consultants
Instead of looking at the advancements in technology as a "disruption"; You see "Innovation, Transformation and Business Excellence" We want you to join our team
Solution Architects
If you thrive working in a collaborative environment and have 10 plus years working with the Siemens PLM portfolio; we would love to hear from you.
Partners
Contact
TWF Solutions LLC
1013 E Marr Rd, Howell MI 48855 USA
Tel:
+1 734 780 4500
Website