Why LMtec Group
Our mission is to help our valued clients to innovate and bring better products and services to the market faster through best-in-class innovation, PLM practices, processes and technologies.
Digital technology is transforming businesses large and small alike. Disruptive innovations are shifting the way companies work, market, and create products and services. As a result, innovative and industry leading companies continue to separate from their peers by taking a strategic approach to lifecycle management solutions.
The LMtec Group is committed to the success of our valued clients innovative and digital transformation journey.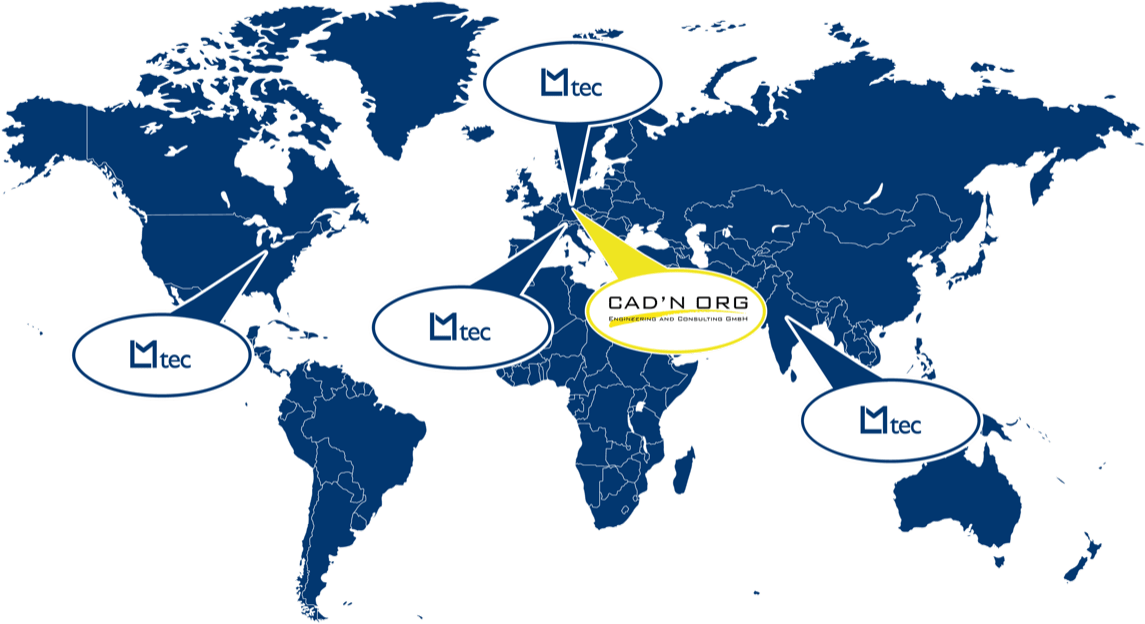 International development and delivery centers enable us to serve our valued clients globally
Committed to providing innovative and intelligent solutions
"Simply delivering what we promise"
Advantages of working together
Lower cost of new product introduction
Reduced product cost and greater profitability
Standards and regulatory compliance with full traceability
Insight into critical processes with value added reporting and analytics
Improved communication and integration with the extended supply chain
Faster time-to-market, improved cycle times, less errors, scrap and rework
Greater productivity, better resource utilization, design efficiency and product quality

Predefined solution framework enables faster ROI
Ready-to-use industry and domain solution packages
Cloud based agile scrum delivery methodology as a service
Aligned with Siemens AdvantEdge standard delivery methodology
Our offerings
Strategic PLM consulting
Process & solution consulting
Industry and domain solution packages
Solution implementation and packaging
CNO Validation Framework
CNO monitoring solutions
Rollout services & training
1st and 2nd level user and administration support
The technology
NX
Teamcenter and Active Workspace
MCAD and ECAD integrations
Integrated change & configuration management
Materials and compliance management
Service lifecycle management with Teamcenter MRO
Your benefit
Together we will create a vision of your new beneficial PLM system with a delivery roadmap and a clear under­standing of the needed changes.
But how to transform this vision into reality in a fast and efficient way?
The answer is LMprime´ - LMtec´s proven solution framework and methodology
---
Efficient implementation
Fast success is achieved by the right prioritization when it comes to costs and benefits
By using LMtec´s LMprime´ solution framework the implementation costs of new system and partial solutions are reduced significantly
---
Support the process of change
Lifecycle management concerns everyone in the company and requires changes to be made in the areas of organization, processes and working methods
The LMtec approach considers these challenges and shapes the process of change together with the client (organizational change). This ensures a fast system implementation along with the respective benefits
We support our clients with the transformation and align their company goals with the daily operative requirements to their employees
---
High acceptance due to agile processes
The potential users are involved in the system and usage scenarios design from the very beginning
The required scenarios are mapped to existing system uses and software features as part of the LMprime´ solution framework
The solution is delivered and under control of the LMprime´ methodology using scrum approach and transparent progress through burn down charts
The solutions acceptance are ensued by quick and short iteration loops